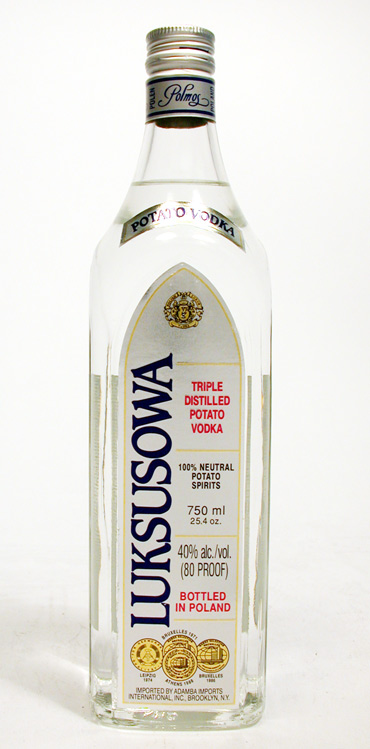 last night in a dream it occurred to me that the potato is a common link throughout almost every single nation in the world.  russia makes their vodka from these rooty veggies, south eastern vietnam uses sweet potatoes in their curries, in india potatoes are commonly used as fillers, in africa, sweet potatoes are used in stews along with lamb, and of course, in america, we have mashed potatoes, french fries, and baked potatoes.  potato latkes from poland, gnocchi from italy, potatoes au gratin from france! everyone loves potatoes!! i'd be a fool to think that potatoes are the only type of food that link countries together, but i must admit that i do have a soft spot for these veggies.
thankfully, i was in luck, seeing as i featured potatoes (russet and russian fingerling) as the main ingredient in a recent dinner.  chef michael symon (who basically is the master of creating all things divine) used potatoes as his secret ingredient in "how to cook like an iron chef", and i was therefore inspired by one of his dishes.  seared halibut wrapped in potatoes.  so i suppose this recipe is slightly adapted from his which is found here.
Crunchy Potato Wrapped Mahi Mahi with a Brown Butter and Herb Sauce
one large russet potato
two fresh mahi mahi steaks (make sure they're cleaned and remove the skin)
salt
pepper
olive oil
butter
a light green herb like parsely/oregano/tarragon
the juice of half a lemon
one shallot, thinly sliced
preheat oven to 375 degrees.
clean the mahi mahi, and let sit in a bowl of olive oil, salt, and pepper while preparing the other ingredients.  bring a pot of water to a boil, and while waiting, slice the russet potatoe in half, lengthwise, and then either with a mandolin, a peeler, or a knife, cut very thin slices of the whole of the potato.  these potato slices should be about quarter of an inch thick.  when the water is boiling, put the potato slices in, and cook for about two minutes.  it's very important that you do not over cook these potatoes, or else they will be too malliable and end up as mashed potatoes.
let the potato slices cool, and then remove the mahi mahi from the bowl of oil and place on a piece of plastic wrap.  make a bed of the cook potato slices, and put the fish on top, and then with the extra ends, wrap them over the fish, ideally so that they touch.  if your slices are too small to do this, it's okay, just put a different potato slice on the exposed part of the fish.  wrap the fish, which should now be covered in potato slices, up with the plastic wrap to ensure that the package stays intact.  set this in the refridgerator for 5 minutes while slowly heating your oil over medium heat.  you can use whatever type of oil you want, but i used canola oil.  next sear both sides of the fish covered in potatos until crispy, and then put in the oven for five to seven minutes so the mahi mahi finishes cooking.
while the fish is finishing in the oven, take the pan you cooked the fish in, and over medium heat, add half a stick of unsalted butter (if you have clarified butter, that's even better) and fresh herbs to the pan, and cook until it reaches a nice caramel color.  upon reaching the caramel color, immediately add the juice of half a lemon, and remove from heat, stirring the sauce to take out the clumps.  set sauce aside, and then dress your fish to your taste.